In the US, Silicon Valley-based social media intelligence platform Swipp has been officially launched after a year in beta testing.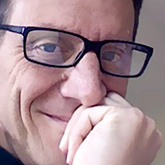 Last summer the firm raised $3.5m, which it has since been using to develop and launch a tool that extracts intelligence from social media, and combines it with personal and purchasing data.
The new platform, which has been rolled out in five languages, captures data from social media conversations on millions of topics, and runs over the web or as a mobile app. All topics are shown in a graph which provides real-time feedback, while a dashboard enables users to drill down into the data to obtain analytics about topics and audiences.
Co-founder Charlie Costantini (pictured) comments: 'Fundamentally, the platform allows anyone to get and use the same social graph that makes Facebook such a powerful social engine today. The principle of Swipp is to provide open data, distributed data and eventually an open API that everyone can use.'
Web site: www.swipp.com .
http://www.mrweb.com/drno/news16701.htm