Sales and marketing intelligence firm Radius has raised $12.4m in Series B funding, and says it will use the money to further develop its platform and expand its index of information about small and medium sized businesses.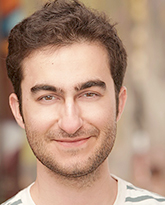 Launched last April and based in San Francisco, the company provides insights and data associated with small US businesses, while its technology collects and monitors data from hundreds of thousands of online and social sources.
The firm's latest funding comes from American Express and certain existing investors, including Blue Run Ventures.
Founder and CEO Darian Shirazi (pictured) comments: 'We look forward to exploring new opportunities with American Express so we can better understand the unique needs of the small business community and provide our customers with more valuable insight to make their jobs easier and more successful.'
Web site: www.radiusintel.com .
http://www.mrweb.com/drno/news16713.htm